As day two of our Bloggers4Haiti trip comes to an end, I am still processing much of what we have seen, learned, and felt since touching down in Port au Prince.
But my gut knows something about this place, this magical country, whose story can be told through the smiles, the expressions, the crowds on the street, and the hard working hands of all the people that live each day trying to make a better life for themselves and their families.
We have met artisans, residents of tent camps, parliamentarians, historians, and journalists.  Time and again the message is the same.  Building capacity.  Empowering individuals to be independent, to be entrepreneurs, to be masters in their craft.
Today we visited a very special camp, home to 200 women and their families. The women of OFEDA are part of a collaborative, independent group that more than anything, wants to work, and to learn how to help nurture their children so that they can grow to be strong and independent citizens. 
Ofeda, the organization of women devoted to action, was founded by photographer Paula Allen and storyteller Laura Simms in 2011, to organize the community and create a sustainable market cooperative that provides income with which to live, and an emotional and physical resource for support and encouragement to it's members.
I will be writing much more about Ofeda in the future as I hope to find ways to be part of the effort to provide much needed resources and training as these women shape their future. But for today, seeing their smiles and hearing their stories of wanting to learn, and of the importance of individuals that help by coaching and mentoring…..that is enough.
For these women, and their children, as well as so many others, are the future of a country that has endless potential.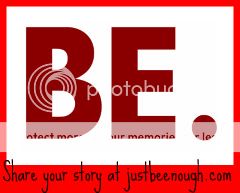 Every MONDAY join us…
Write, Post, Link-Up, share your story and your voice.
Be part of carrying the weight of confidence, empowerment and share our mission to empower, inspire,
and remind women, parents and children
that the time has come to celebrate ourselves!
What gives you that "be enough" feeling?