Spelling.
Spelling is one of those subjects in school that students either love or despise.  I was a lover of spelling when I was younger, priding myself at being pretty darn good (especially in contrast to my horrible speller neurosurgeon father who thank goodness had someone to transcribe his dictation).  But as a teacher, I have seen students become derailed in school because of frustration about spelling. Being poor spellers stops them from wanting to become writers. And others, like my daughter Principessa, are still in very developmental stages of spelling using phonetic spelling still at almost eight years old.
And spelling bees? Although I never formally won a spelling bee, I can still remember lining up in a circle around my fifth grade class to practice our spelling lists in a spelling bee format.  Something about the routine of saying the word, spelling it, and then saying the word again was riveting for my pre-teen brain.
Admittedly, some children are apprehensive when it comes to spelling in front of their peers, just like many reluctant or struggling readers would rather not have to read out loud in front of the whole class.  But practicing spelling, at a comfortable instructional level can help boost the confidence of all children, and especially aspiring spelling bee participants.
Tips to Foster Spelling
Consider thinking about spelling as word study.  Encourage children to work with words and spelling patterns by comparing them to other words that use a slightly different pattern.  (for example words that have ee, ea, or ie) Words can be sorted by pattern and over time, students start to learn the patterns instead of needing to rely on rote memorization.
Upper elementary students (as early as third grade) can start to learn Latin stems to help them decode, understand, and apply their knowledge to more words. Not only with learning stems help them understand more words that they encounter while reading, but they will be able to think about the words they are spelling and understand more about the bigger picture meaning of the word.
Use spelling and word games and activities to help children with spelling. There are so many possibilities that are highly engaging and educational. One of my favorites is going on a word hunt (looking for words in texts)
Help children learn words in context with their definitions. Attaching a meaning to a word adds context to the learning so that the memorization of the spelling can take place more naturally.
Spelling bees can also be a great way to encourage play with spelling for confident spellers and struggling spellers alike especially in settings that encourage fun. Macy's is joining forces with Reading is Fundamental this month to host the Macy's 7th Annual Spelling Bee around the country for (8-11 year old) aspiring spellers.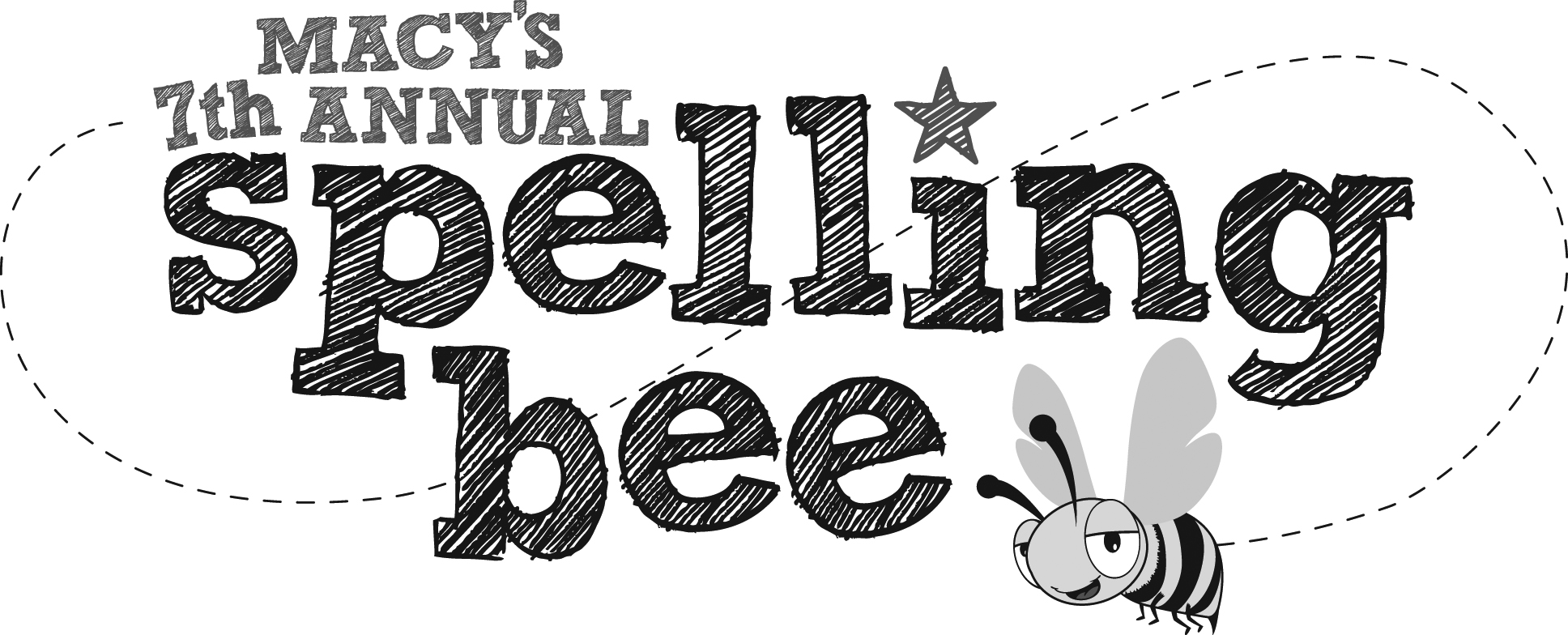 Spellers can participate in events at these local Macy's stores in the children's departments at 2 pm, unless otherwise indicated (check your local store for specific details).
Saturday, September 15
Chicago, IL – Old Orchard @ 1PM
Lone Tree, CO – Park Meadows
Novi, MI – Twelve Oaks
Rancho Cucamonga, CA – Victoria Gardens
Louisville, KY – Oxmoor Mall
Miami, FL – The Falls
Chesapeake, VA – Greenbrier Mall
Paterson, NJ – Center City
Pittsburgh, PA – Robinson Town Center
Des Peres, MO – West County
Bethesda, MD- Montgomery Mall
Sunday, September 16
Bridgewater, NJ – Bridgewater
Saturday, September 22
Houston, TX – Memorial City
Aventura, FL – Aventura Mall
Coral Springs, FL – Coral Springs
Orlando, FL – Florida Mall
San Diego, CA – Fashion Valley
Of course with any competition, there will be prizes for the winners including an iPad, a $100 Macy's Gift Card, a tutoring scholarship from Kaplan and an online gift card from Scholastic. The real prize though, for all the children,  is having participated and the excitement from having challenged themselves.
For those that will be attending and are also on twitter, it is asked that words are not tweeted out since the same lists are used at every competition.  To follow along from home or to be part of the events on twitter, you can follow #MacysBee. Additionally, a spelling bee takes a special type of attention and focus by the participants.  Audiences will be asked to be respectful and mindful of of the children that are concentrating so that loud noises are not cause for distraction.
I cannot wait to take Principessa to see our local Macy's Spelling Bee this weekend. Although she is too young (bu just over a month) to participate, I am hoping that hearing the other children attempt to spell their words will motivate her.
What about you? Are there any spelling bee champions among us?
.
Disclosure: I am a member of the Everywhere Society and Everywhere provided me with compensation for this post about Macy's Spelling Bee.  However, all thoughts and opinions expressed herein are my own.