It seems impossible to me that June is here. June marks so many things for me this year.
June marks the halfway point of 2012.
June marks the last month I will be teaching elementary students.
June marks the last time I will have to rush out the door every morning.
June marks my 14th anniversary from my bone marrow transplant.
June marks social media milestones like a trip to Los Angeles for the Toyota Women's Influencer Network and my going to the Type A Parent conference for the second year.
June marks the beginning of my family's almost one month trip to Italy.
June may just be a month, but it a big month this year for me as it is the start of a summer that I envision being a major turning point both professionally and personally.
Professionally I have many "this summer I will" goals.  Or at least I will once I have narrowed my WHY.
Personally, this is a summer of family. A summer where we will go back to Italy, after a five year absence and create memories that will stay with Principessa as she grows up, just like my memories of summers spent in Italy have stayed with me. We will explore new things together like small cities and towns in the Tuscan countryside. We will explore familiar things like where I lived in Florence for one year and walk through the market where I did my daily grocery shopping. We will give Principessa more pieces of the family puzzle like the villa that tells the story of her great great grandparents. She will experience the sights and sounds of Venice again, but with her own recollections formed by the things we have told her and the things she has read in books and seen on television.
Unlike the last time she was there, five years ago, she will make sense of these experiences on her own level. She will see time spent at the beach in Lido through her own eyes and actually remember it. I hope that she will love it and let the Italian air and life become part of what sustains her…but I also know that she has her own ideas and that all I can do is expose her.
It is also the first time that Rocket has been to Italy. A man on a mission he only had two requests for this trip. To eat good food (easy) and to see castles. The castle conversation is one that has caused …shall we say, heated discussion as Italy is not a land of castles like Germany or Austria. Walled cities with fortresses and palaces are not exactly what Rocket visualized when he thought of a castle but is quickly coming to terms with as reality.
We each have a picture in our mind of what we hope, dream, and expect. The reality is likely to be another thing entirely. Maybe better. Maybe not.
This summer I will be challenged. I will be reminiscent. I will be inspired. I will be patient and flexible.
This summer I will have my eyes, my heart, and my head…open and ready…to live and enjoy each day for whatever it may bring.
.
.
We hope you will read, comment, link up,
and explore the stories of others who have linked.
When linking up, please show some JBE love and link back to us
with the BE badge for all to see.
Links to posts not related to Be Enough Me will be deleted.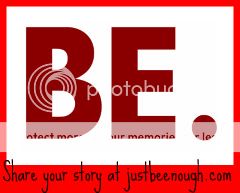 Next week's Prompt:

What is your Why?